Our Story
Transforming communities through shared creative experiences
ArtsEkta is a multi-award winning cultural organisation that works to develop intercultural relationships at the heart of the community and is home to the Belfast Mela – the largest celebration of cultural diversity on the island of Ireland.
The brainchild of Indian-native Dr. Nisha Tandon OBE, ArtsEkta was founded in 2006 on the principles of inclusivity, creativity and openness in all aspects of society – Ekta means 'uniting' in the Indian language.
Bringing together communities of Belfast and beyond, we create projects that inspire audiences to engage with the diversity, tastes, rhythms and sights that make up the multicultural life of Northern Ireland.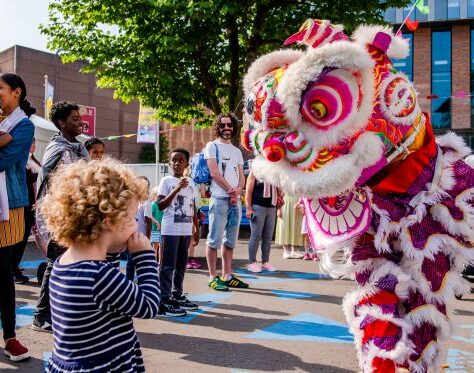 Our Strategy
Providing a creative platform for our diverse communities
Our Vision
An inclusive society that respects different cultures and communities in Northern Ireland.
Our Mission
Encourage cultural understanding by delivering innovative arts and heritage-led programmes in the heart of the community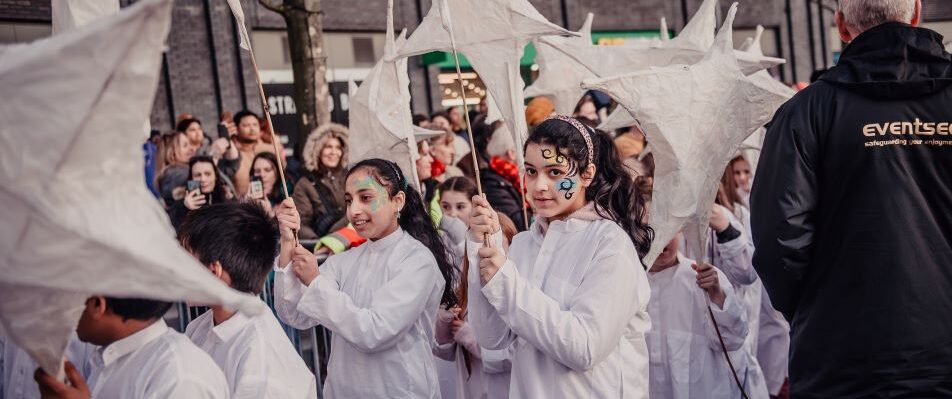 Our Board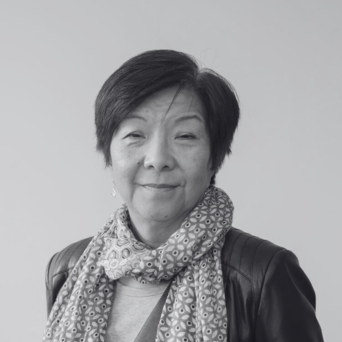 Anna Lo MBE
Chairperson
Anna was born in Hong Kong and worked in London for a year prior to coming to live in Northern Ireland in 1974. For several years, she made regular contributions to the BBC Chinese Service about the Chinese community and Northern Ireland affairs. In 1978, she started the first ever English evening class for Chinese people in Northern Ireland in a further education college Following a career break to have her two sons, she joined the Chinese Welfare Association in 1987 as a community interpreter. Four years later she returned to full-time education and qualified as a social worker from the University of Ulster in 1993 and worked in the health and social services trust and Barnardos. She took up the post of director of the Chinese Welfare Association in 1997. Anna was the first vice chair of the Northern Ireland Council for Ethnic Minorities and a founding commissioner for the Equality Commission for Northern Ireland. She was also the first chair of the South Belfast Partnership Board. Anna was awarded an MBE in 1999 for Services to Ethnic Minorities. In March 2007, she was elected to serve as the MLA for South Belfast for the Alliance Party, and consequently the first ethnic Chinese person to be elected to a legislative parliament in Europe.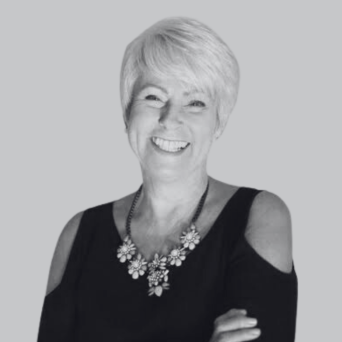 Pamela Ballantine
Vice Chairperson
Pamela Ballantine is a freelance Northern Irish television presenter, best known for her career at UTV. Pamela began her broadcasting career at Downtown Radio as a secretary, and gradually moved on to news reading and reporting for the Downtown newsroom, as well as presenting her own programme and covering for other programmes on the station. She later worked for BBC Radio Ulster as a morning presenter before moving to Ulster Television as a continuity announcer and news presenter in 1983. Pamela moved from the continuity department to become a regular newsreader on UTV Live from its launch. Pamela was the main presenter and reporter for UTV Live at 5.30, UTV's successful news magazine programme which covered all aspects of life; from movies and concerts to health and legal issues. She has presented many different programmes from Hot Pursuits (an outdoor pursuits game show) to RPM (UTV's motorsports programme) Farming Ulster to Telethon. Pamela is now a freelance presenter for UTV presenting UTV Life, a weekly chat and entertainment show, as well as working on the radio station U105 and she is an Ambassador for UTV.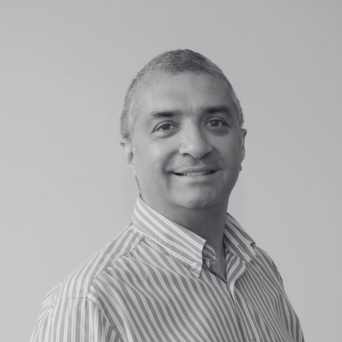 Mukesh Sharma MBE DL
Director
Mukesh Sharma, born in England, was raised in Northern Ireland within the Indian Community, and is a respected figure in the travel industry with over 30 years' airline, travel industry and tourism experience in the UK, Irish and international markets. He is former Managing Director of World Travel Centre, Northern Ireland's largest and arguably the most successful travel company. Mukesh has exceptional breadth of experience in areas of business growth and acquisition, organisational change, partnership working and advocacy in developing international partnerships for which was he recognised when he was awarded an MBE in the 2016 New Year's Honours List for 'Services to the Travel Industry in Northern Ireland'. He also holds the title of Deputy Lieutenant of the County Borough of Belfast, having been commissioned in 2015 by the Lord Lieutenant of Belfast to assist her in carrying out her civic duties on behalf of HRM Queen Elizabeth. In a voluntary capacity, Mukesh has served and still serves as a Board member of a number of charities namely ArtsEkta, Moving on Music, The Indian Community Centre and most recently Barnardos. He has led many initiatives across Northern Ireland to promote the arts, community cohesion and the prevention of racism, sectarianism and hate crime. During the period 2006-2013, Mukesh held the position of Chair of Newtownabbey Borough Council Good Relations Partnership. Mukesh is currently NI Chair of the National Lottery Heritage Fund and a member of the NI Policing Board.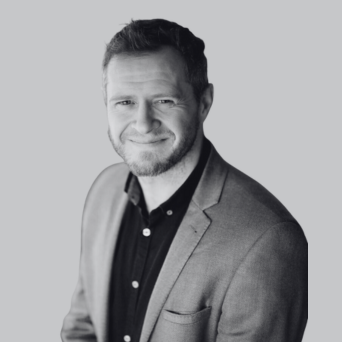 Stephen McGarry
Director
Stephen is a Belfast native with 20 years' experience as a business advisor specialising in supporting social enterprise organisations. He has been a long term supporter of ArtsEkta over the years as a valued advisor. As an advocate and supporter of social enterprise Stephen has worked in the enterprise support sector throughout his career and managed a successful social enterprise company for three years. He is also an experienced evaluator and is a leading provider of social impact measurement services in Northern Ireland.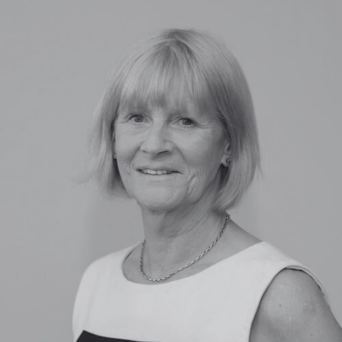 Hazel Francey
Director
Hazel spent most of her working life with Belfast City Council where she led the Good Relations Unit and had responsibility for equality, community relations, race relations, diversity and social inclusion issues. Her previous roles within the City Council included community development, policy development and corporate planning. Hazel is a Commissioner with the Equality Commission for NI and is Vice-Chairman of the Board of Trustees of National Museums NI. She is a member of the Board of Governors of two local schools, Wellington College Belfast and Rosetta Primary. She is also a Director on the Board of the Ullans Academy and a member of the Inter-Cultural Committee of the Bryson Charitable Group.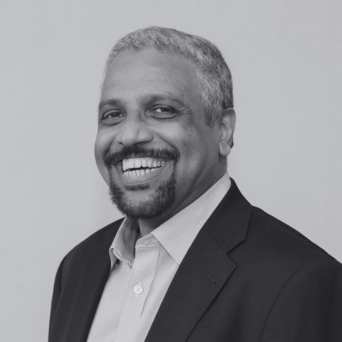 Dr. Satish M Kumar
Director
Dr. M. Satish Kumar, teaches in the School of Natural and Built Environment, Queen's University Belfast. He has held Visiting Professorship position in Jawaharlal Nehru University, New Delhi and is now a Visiting Professor in Calcutta University, India. He has more than 26 years' experience of teaching and researching in the Higher Education Sector in India, Cambridge and Belfast. As a specialist on India/ South Asia, he brings insights into identification of strategic opportunities for ArtsEkta for the future. For the last eight years he was been engaged in Queens University's Strategic Planning and Development in Higher Education Partnership in India including contribution to internationalisation strategy and partnership development. He has built strong interpersonal, communication, leadership and policy analysis skills. He is a member of the South Belfast Partnership Board and is currently engaged with the regeneration opportunities for the City of Belfast. He established the Young Civic Leaders of Northern Ireland (2014) which is focused as a space for the youth to design and define their own city.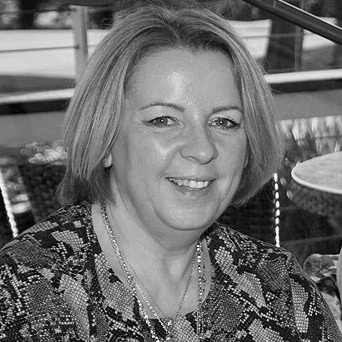 Lynne Stevenson
Director
Lynne was born and has always lived in Belfast. She has been working in the field of Human Resources in excess of 30 years and is currently Assistant Director, People, for Barnardo's NI & Scotland. Lynne is a Chartered Fellow of the Chartered Institute of Personnel & Development and was Chair of the NI Branch of the CIPD for 2 years. Lynne taught on the QUB CIPD Post Graduate Diploma course for 6 years. She joined the Board of ArtsEkta in 2021 and is also a Director on the Board of WAVE Trauma Centre.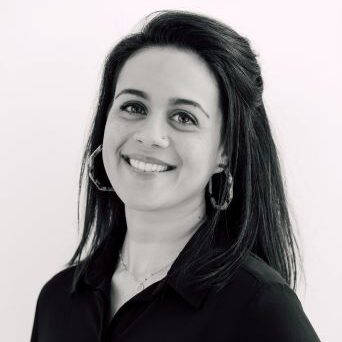 Nikita Ferguson
Director
Nikita was born in South Africa and spent her childhood years in Botswana before moving to Northern Ireland in 1998 to complete her secondary school education. She graduated from the University of Aberdeen in 2009 and has since gained over thirteen years' experience in marketing and fundraising roles within the community and voluntary sector. This has included five years working as the Marketing and Administration Coordinator for a community arts hub in Buckinghamshire. In 2014 Nikita moved into a fundraising role for a youth homelessness charity in central London; and in 2018 relocated back to Northern Ireland where she joined the fundraising team at Age NI. Nikita is currently studying for her Master's in Social Science Research at Queen's University, Belfast.
Our Team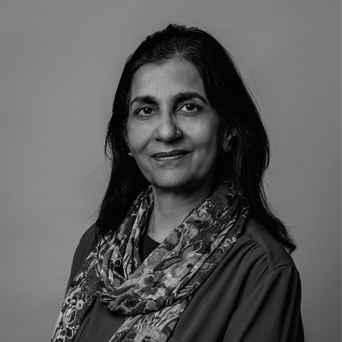 DR. NISHA TANDON OBE
Founder & CEO
Nisha is a social entrepreneur, founder and CEO of ArtsEkta – a social enterprise that works to platform minority ethnic communities through arts and culture. She founded this organisation in 2006 following two decades of experience in the community sector and after discovering a critical gap for promoting cultural diversity in NI. Originally from India, she has a degree from the National School of Drama in New-Delhi and a trained Bharatanatyam Indian classical dancer. She is currently a board member of Community Relations Council providing governance, advice and expertise on a wide range of societal issues and administering public funding. In addition she is board member of Creative Lives UK. In 2013, she was appointed by the Minister for Communities to the executive board of the Arts Council of Northern Ireland - the regional development agency for the arts in Northern Ireland, and is also a member of the Deliberative Arts Forum established to increase the profile of migrant communities in the arts. In addition, she has been non-executive director of Cahoots NI Theatre Company, member of UTV Regional Advisory Board, co-chair of Belfast City Council's Festival Forum and a member of the European Mela Network. Nisha is a founding member of 'Stronger Together', a collaboration of organisations working in the field of racial equality. From 2002-2005, she was the driving force behind the development of the Indian Community Centre, leading the integration of the Indian community through creating a regional hub for Indian arts, culture and heritage, and in 2007 initiated Northern Ireland's first multi-cultural, multi-disciplinary arts festival Belfast Mela now attracting annual audiences of up to 60,000 people. In June 2014, she was the first Asian women from Northern Ireland to be awarded the prestigious UK Asian Women of Achievement Award for contribution to arts and culture, and later that month was awarded an OBE for services to the minority ethnic sector in the 2014 Queen's Honours List. In 2015, she won the British Indian Award for 'Indian Spirit in the Community' presented by Trade Next and BDO. In 2023, she was awarded an Honorary Doctorate from Queens University Belfast for contribution to the arts in Northern Ireland.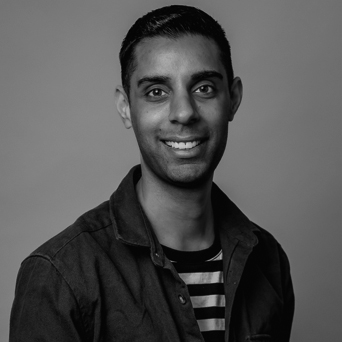 Krishan Tandon
Creative Producer
Krishan has worked Northern Ireland's arts and cultural sector for over a decade following graduating from Queens University in 2009. Krishan joined ArtsEkta in 2009 as a volunteer, and after some time working across the cultural sector in London, he took up post as Creative Producer in 2015, responsible for all the company's major cultural programmes. In 2010, he was selected as part of Belfast Media Group's Top 40 under 40 celebrating those that contribute to the social, economic and political life of Belfast. Krishan currently works on the development and production of participatory creative arts projects, events and festivals, particularly in the outdoor arts sector. Since 2014, he has been Creative Producer of the Belfast Mela - the largest festival of world cultures in Ireland – and has led its growth to a signature event for the city, with an annual budget of over £350,000 and audiences of over 60,000 people. In 2015 he was responsible for co-producing one of the largest outdoor theatre events ever to take place in Belfast - 'Nine Nights' which played out to an audience of 7,000 people. Krishan currently works with Arts Council Ireland to offer mentoring support for emerging festival producers and organisations across the island as part of the Arts Agility Scheme.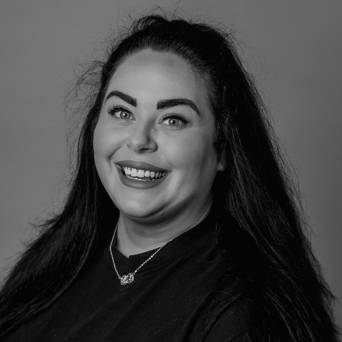 Aoife McCrory
Programme & Participation Manager
Aoife has worked Northern Ireland's arts and cultural sector for the last eight years following graduating from University of Ulster in 2009. Before joining the ArtsEkta team in April 2017 Aoife worked as Tourist Officer for Cultúrlann and as Project Manager of the Creative Belfast Farset - a major cross-community arts project commissioned by Belfast City Council and delivered between 2014-2016. She currently manages - Cultural Coach - a region wide intercultural arts outreach programme with an annual budget of £70,000 and works as a senior producer for ArtsEkta with specific expertise in co-design and co-creation. She has worked on community based arts, cultural and social history projects. Aoife is a highly experienced project manager, having implemented project plans for community arts programmes in excess of £300,000.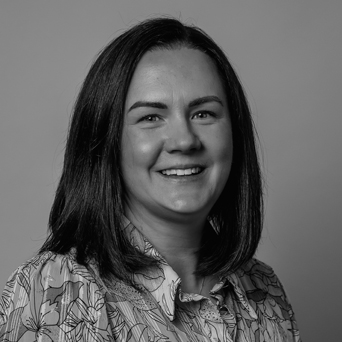 Lindsey Mairs
Business Development Officer
Having recently joined ArtsEkta in the newly created Business Development Officer role, Lindsey is responsible for driving business growth strategies and new market opportunities forward. Lindsey has over 15 years of experience in Business Development, Sales, Marketing, and Events. Previous roles have included Conference Sales Manager at Visit Belfast, responsible for bidding for large International Conferences. Having spent the last five years working within the VSE sector, Lindsey is passionate about social enterprise and loves working with our corporate partners to help them achieve their goals for diversity and inclusion. Lindsey has also previously worked as Business Development Officer for the £23m Skainos Centre in East Belfast. As part of the Mela 2023 festival team, Lindsey is your contact for the Friends of Mela initiative which enables organisations to positively demonstrate their support for promoting cultural diversity across Northern Ireland.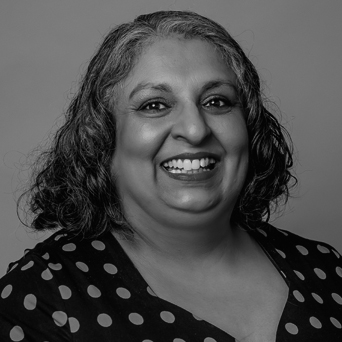 Nabeela Yasin-Iannelli
Administration & Operations Officer
Nabeela graduated from Bradford University in Community Studies with Social & Public Policy and after which she completed a research project funded by the Kings Fund based in Huddersfield exploring the mental health needs and facilities available for the south Asian community and the African/Caribbean communities that lived in the area. From there she developed the Sheffield Community Access and Interpreting Service which is now based in the Public Health Department and is one of the largest interpreting and translation services in Yorkshire. Nabeela worked with the the South Asian community in Wakefield as community services manager and then with the Primary Care Trust as a community health development manager and ultimately ended up working for Wakefield local authority managing their interpreting and translating service. During her time in Yorkshire she was chair of DIVA (Development Initiative for Voluntary Arts) and sat as a Non-Executive Director for Wakefield Primary Care Trust as Vice Chair. In 2011, Nabeela moved home to Belfast where she worked as community development worker in the Dunmurry area with the BME community and has been extensively involved in cross community work. Before becoming employed with ArtsEkta she worked as a freelance facilitator for our One World Day programme focusing on cultural awareness on Pakistan and Islam.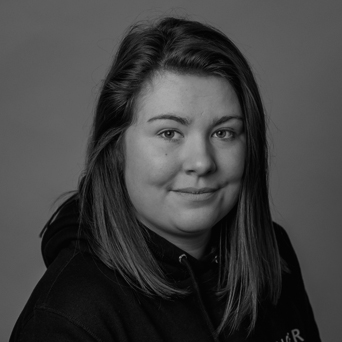 Catherine McGivern
Administration Assistant
Catherine is currently the Finance & Administration Assistant for ArtsEkta and has been in post since January 2020. Before joining the ArtsEkta team, Catherine worked in an administration role for Theatre and Dance NI and as a professional musician, piano tutor and most recently, a performing arts lecturer. After obtaining a Bachelor of Music degree and a master's degree in arts management from Queen's University, Catherine developed a passion for supporting the delivery of accessible and diverse community arts projects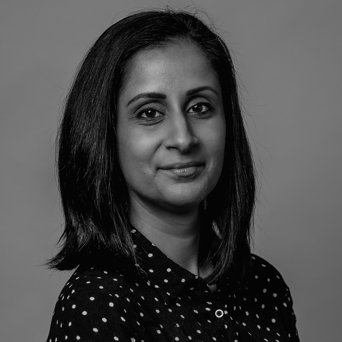 Sonia McCourt
Design and Marketing Assistant
Sonia has a wealth of experience and expertise in the design and marketing industry. Sonia graduated from the University of Ulster in 2004, since then she has worked in some of the top design and advertising agencies in Belfast. In 2011 Sonia set up her own graphic design business with key clients including ArtsEkta; Women in Business, JMB, The Sound Healing Spa, Derry City & Strabane Council and Lisburn City and Castlereagh Council. Sonia has built consortiums and lead a team of photographers, printers and videographers. Most recently Sonia joined ArtsEkta as Design and Marketing assistant. Her key roles are inhouse print and web design along with delivery of the social media strategy.
Our Artists
Our artists are at the centre of everything we do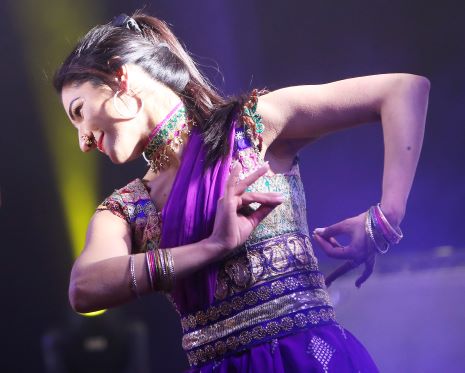 We passionately believe in providing a creative platform for diverse artists from different communities and in particular those have made their home in Northern Ireland.
Over the years we have developed the most diverse artist base in Northern Ireland collaborating with Indian, Mexican, Spanish, Bulgarian, Russian, Iranian, Latin American, Hungarian, Polish, Irish, African, Thai, Chinese and Japanese dancers, musicians, storytellers, makers, craftspeople, theatre and visual artists.
Our team of over 80 talented artists bring a rich tapestry of culture and tradition to our work which provides an exciting new cultural dimension to our local arts scene.
We are always looking to support and nurture new artistic talent. Contact us here to find out more.
Our Impact
Our work delivers social impact in the heart of the community
Our work delivers on our strategy of best practice intercultural arts and good relations projects and events across Northern Ireland to transform communities through shared creative experiences.
Between 2022-23 we created the following impact:
104,515 attendees at events
12,862 participants in workshops
440 arts workshops
66 performances
220 artists employed
1 major festival
82% of people brought into contact with another ethnicity
92% of people have more appreciation for another culture
92% of people had an increased sense of belonging
Our full impact report for 2022-23 will be available in Autumn 2023.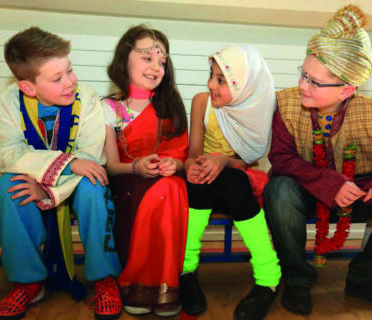 Sustainability
Climate change is harming our planet, but if we all make a small change, we can make a big impact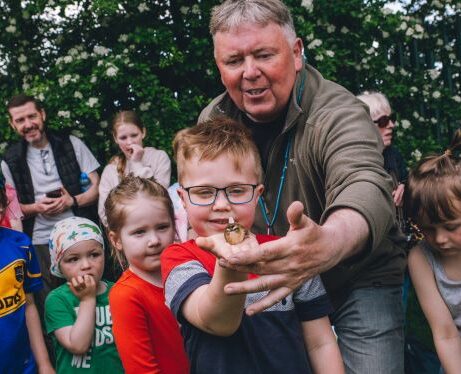 We are continually working to reduce the environmental impact of the work we do across our creative programme, organisation and services, and maximising the positive impact of our public funding.
We believe that artists and arts organisations have an important role to play in exploring, communicating and taking practical action against issues around climate change and the environment. Many of our projects explore issues of the environment and work with local communities to sustainably regenerate neighbourhoods across Northern Ireland.
In 2022, we launched a new initiative Green Mela, which aims to reduce the negative impact that our flagship festival potentially could have on the environment. This includes looking at ways to reduce pointless plastic, off-setting carbon emissions through planting trees and water re-filling stations.
Accessibility
We are committed to ensuring our services our open and accessible to all.
Our work brings together people of different backgrounds and all walks of life, and we are committed to doing everything we can to promote a culture of inclusion and accessibility for our audiences and participants.
Our goal is to provide accessible services, delivered in a way that respects the needs of each individual and does not exclude anyone, which is why we are currently creating new accessibility guidelines for our organisation in partnership with Thrive and University of aTypical.
These guidelines will launch in 2024. Contact us here to let us know your views and help us shape our future audience experience.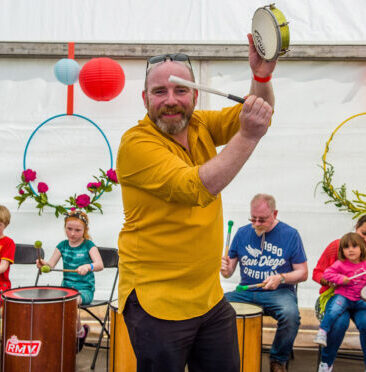 Join Us
Be part of a team passionate about equality, diversity and inclusion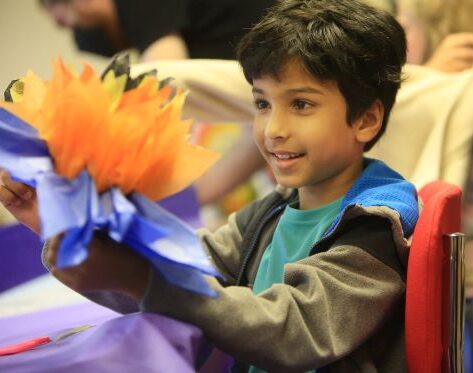 As we continue to grow so too will our need for a diverse, skilled creative team. You can find out more about the opportunities currently on offer below and through our social media.
Why work for us?
The chance to join a highly motivated, creative and fun team dedicated to making Northern Ireland a more diverse and inclusive place
Be part of an ideas-driven organisation with an opportunity to contribute to future development
Easily accessible city centre offices with parking
Flexible working policy
Pension benefits
28 days annual leave
We currently do not have any job opportunities.