LET US HELP
Our vibrant creative agency combines the highest quality global arts experiences with the very best in event design and delivery. Working with a team of over 40 creative professionals, we can produce bespoke ideas tailored to your needs offering engaging creative activities for all ages.
If you are a producer, event organiser or venue manager we are your one stop shop to provide your audiences with high quality international arts and cultural experiences no matter what size or scale.
We re-invest all our profits back into funding our future work helping to promote cultural diversity and create a genuine shared future for all in Northern Ireland.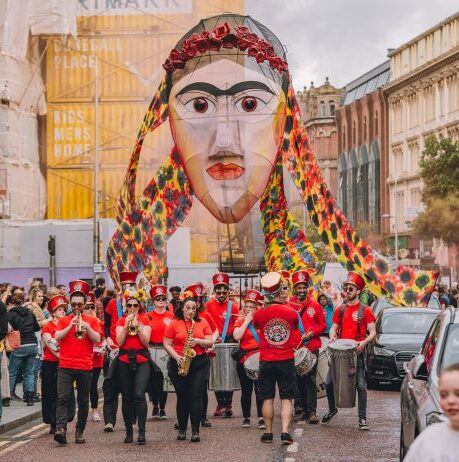 WHEN YOU BOOK US

We Build New Skills
Providing local employment & professional development.
We Change Attitudes
Creating opportunities for intercultural exchange.
We Celebrate Diversity
Promoting our new and diverse communities through creativity.
Our Clients